Welcome to Biocaro Pharmaceutical Co., Ltd., your trusted partner in enhancing well-being through our innovative range of effervescent vitamin tablets. In a world where maintaining optimal health is of paramount importance, our meticulously crafted products offer a convenient and enjoyable way to support your daily nutritional needs. In this article, we will delve into the benefits of effervescent tablets and explore the diverse range available from Biocaro Pharmaceutical Co., Ltd.
The Rise of Effervescent Tablets: A Refreshing Approach to Nutrition: Effervescent tablets have gained widespread popularity as a refreshing and efficient means of supplementing vital nutrients. These tablets, when dissolved in water, create a fizzy and flavorful beverage that's not only fun to consume but also aids in the rapid absorption of essential vitamins and minerals. With an ever-increasing demand for health-conscious solutions, Biocaro Pharmaceutical Co., Ltd. stands at the forefront, delivering high-quality effervescent tablets that cater to your specific needs.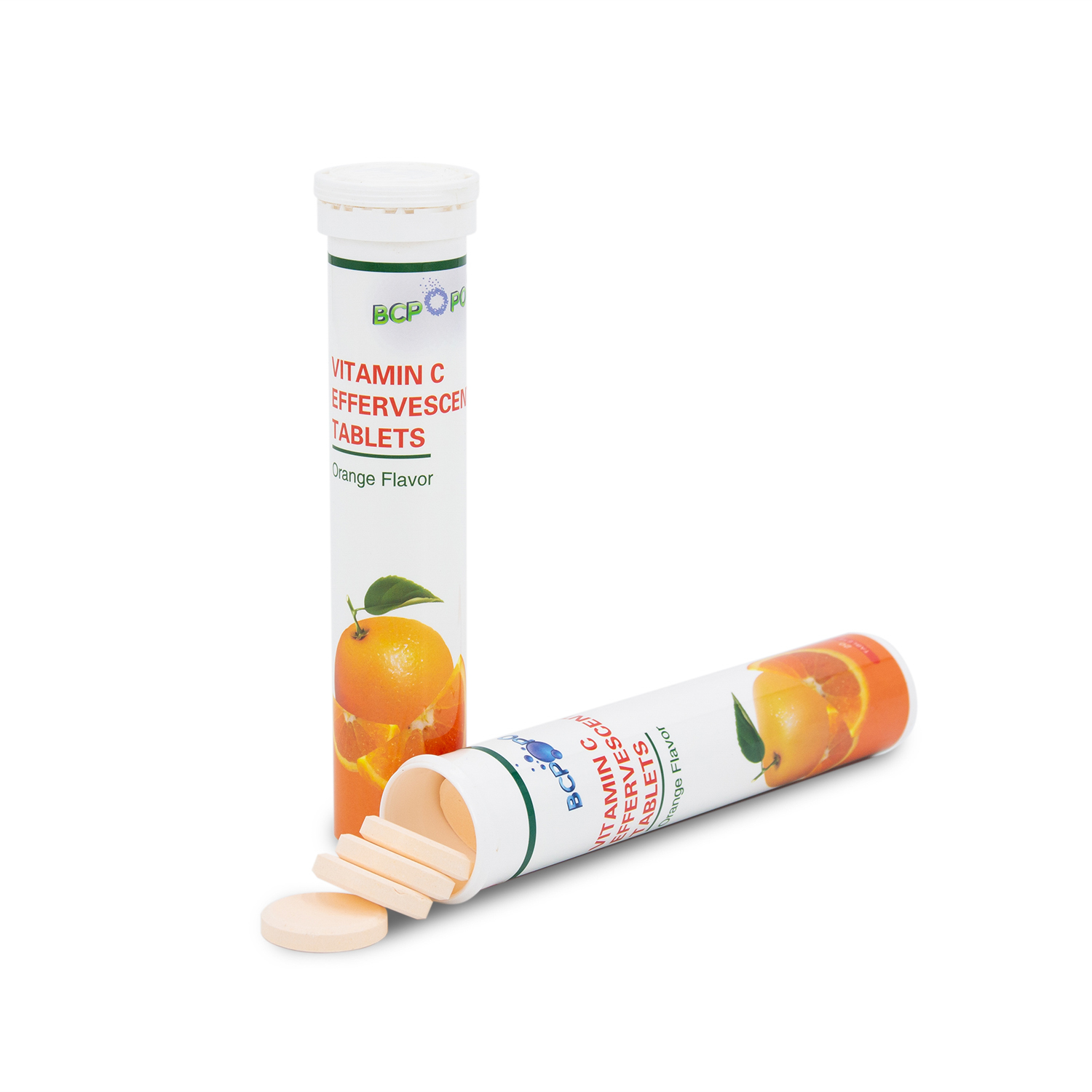 Exploring Our Product Line:
VC Effervescent Tablets: Our Vitamin C effervescent tablets offer a zesty burst of immunity-boosting goodness. Packed with the power of Vitamin C, these tablets provide the support your immune system needs to stay resilient.

VC Zinc Effervescent Tablets: Elevate your wellness routine with our Vitamin C and Zinc effervescent tablets. This dynamic duo not only bolsters your immune system but also promotes skin health and overall vitality.

VC Zinc D3 Effervescent Tablets: Experience the triple benefits of Vitamin C, Zinc, and Vitamin D3 in a single effervescent tablet. Strengthen your immunity, maintain healthy bones, and uplift your mood effortlessly.

Multivitamin Effervescent Tablets: Embrace comprehensive well-being with our multivitamin effervescent tablets. Packed with a spectrum of essential vitamins and minerals, these tablets offer holistic support for your body's functions.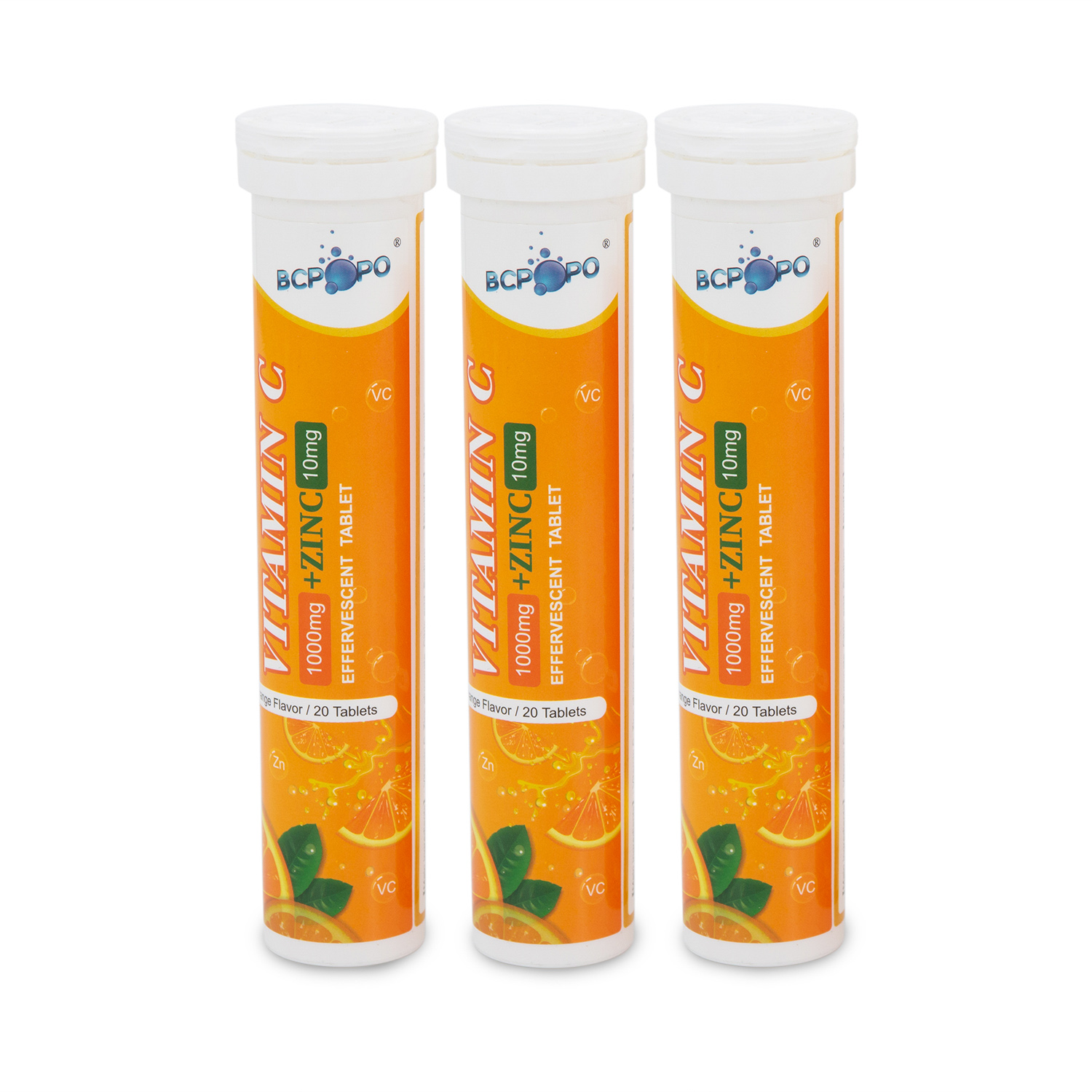 Why Choose Biocaro Pharmaceutical Co., Ltd.?
Effervescent Tablets Factory: As a leading manufacturer in the field, we take pride in our state-of-the-art effervescent tablet manufacturing facility. With stringent quality control measures in place, you can trust that every tablet meets the highest standards of excellence.

Effervescent Tablets Manufacturer: At Biocaro Pharmaceutical Co., Ltd., we are more than just a supplier – we are your dedicated partner in health. Our commitment to research, innovation, and customer satisfaction sets us apart as a reliable manufacturer.

Effervescent Tablets OEM Services: We understand the unique requirements of our partners. Through our OEM services, we collaborate with businesses to create tailored effervescent tablet solutions that reflect their brand identity and cater to their target audience.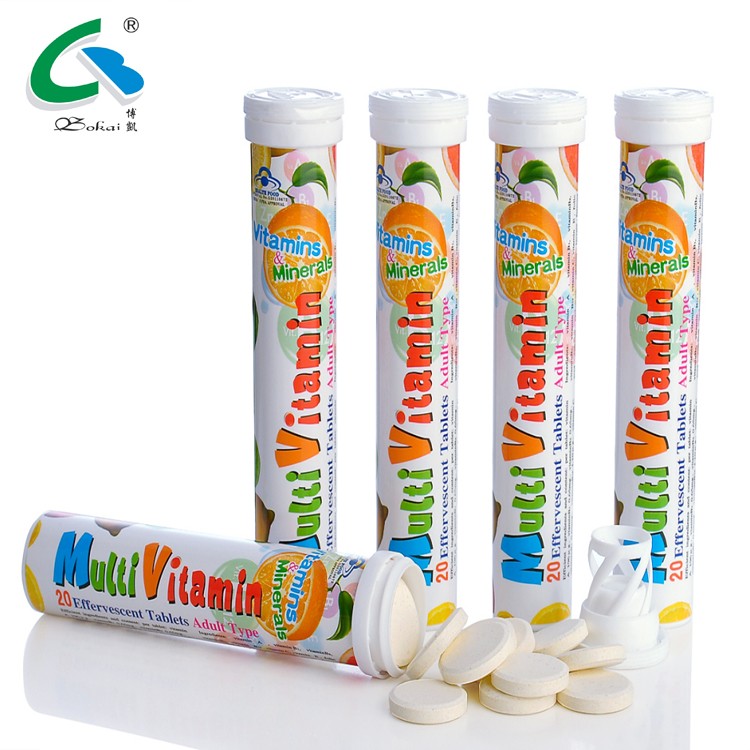 Elevate Your Wellness with Biocaro Pharmaceutical Co., Ltd. At Biocaro Pharmaceutical Co., Ltd., we believe that good health is the foundation of a fulfilling life. Our effervescent vitamin tablets offer a delightful and efficient way to support your journey towards well-being. From immunity-boosting formulations to comprehensive multivitamin options, our diverse range ensures that you find the perfect fit for your needs. Explore the power of effervescent tablets today and experience the Biocaro difference.
For inquiries, collaborations, and more information, feel free to contact us. Your health, our priority.